Adopting From Russia - General Information
On this page:
About this website
About International Adoption from Russia
Good Websites and Information
This website is a moderated forum for sharing information. Unlike a chat room or message board or mailing list, the information is filtered and organized and duplicated entries are eliminated. Wherever it makes sense, information is dated.
Those of you who use the site before you travel are earnestly encouraged to revisit the site after you return from Russia and share your own experiences via the Contribution form.
The topics in the website are arranged in roughly chronological order, starting with the making your dossier and ending with references and useful links. You can go forward and backward in this sequence with the BACK and NEXT links on each page. You can jump to any topic from the gray topic bar at the bottom of the page.
Do you shop online? You can help cover the expense of running the website at no cost to you. Click any link on this website to Amazon.com and then order from any of Amazon's ever-expanding kinds of stores. A small commission on your purchases will be contributed to the website. Amazon is much more than books. It is also clothing, toys, music, electronics, home & garden. Thanks for your support.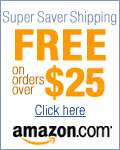 The most popular items in the bookstore:
The best single, concise source of Russian adoption information is John Maclean's Russian Adoption Handbook for $23.06.
Pimsleur Russian tapes -- 8 or 16 half hour lessons for $21 or $42.
Teresa Kelleher's 'Adopting from Russia' booklet and language CD for $45. Note: this item isn't from Amazon and doesn't qualify for free shipping.
---
Check out First Thousand Words in Russian for $10.36.
Buy a Leap Frog educational toy for your child!
About International Adoption in Russia
There is obviously no one answer to 'how long does it take to adopt a child from Russia?,' but the best single answer is 'about 9 months.' This encompasses completing your homestudy and dossier, waiting for BCIS approval, waiting for a referral and waiting for a court date.
You are not eligible to receive a referral until your dossier is complete and has been processed by the Ministry of Education in a region in Russia.
To be eligible for international adoption, children must be on a regional and then national adoption registry for a total of 8 months. During this time, they are available only to Russians.
As of April 2000, adopting parent(s) must appear personally before the Ministry of Education to receive referrals. This means that the adoptive parent(s) must make one trip to Russia to accept a referral and another trip to adopt the child in a Russian court. However, the use of facilitators appears to continue. This is good news for the majority of us who do not speak Russian or have any clue how to navigate the Russian bureaucracy.
The delay between accepting the referral and getting a court date can be anywhere from a day (very unusual) to several months.
When working with an accredited agency, referrals may be received without traveling to Russia. When working with these agencies, many regions are on the 'one trip' system that was used before the April 2000 law change. The list of accredited agencies is available on this website.
After adopting in Russian court, there is a 10 day right of recission, similar to what we have in the US when you sign a contract. During this 10 days, you may reverse your decision. People refer to this as the '10 day waiting period.' Usually, people want the judge to waive the 10 day waiting period so they can return immediately to the US. Fewer and fewer regions are waiving the waiting period.
There is more information about the laws on the Cities page.
Two overviews of the international adoption process: 1 2
The best single, concise source of Russian adoption information is John Maclean's Russian Adoption Handbook.

"Loosey goosey, go with the flow" is what we were told over and over again by the couple who traveled the year before us. You will have very little, if any, control over how the process works once you step off the plane. The less you chafe at not being in control, the better you will feel.
Related to "Loosey goosey, go with the flow" is: Don't piss off your facilitator. There is always a chance you'll be back for a second child and you don't want to burn your bridges before you cross them. We had a great relationship with our facilitator and jotted on the back of our Christmas card, "Please keep us in mind for a little girl." She had one for us in February! [We weren't ready then and didn't accept a referral until summer.]
As one volunteer at Adopting from Russia put it, "Although it seems like graft to Americans, everything in Russia is done not only by who you know, but by what he/she has done for you lately. This often takes the form of "gifts" which look suspiciously like bribes to us, but are just part of the Russian way of life."
If cost is a major concern, compare the costs reported by different people on the Agency Info page. Or, you might want to look into independent adoption from Ukraine, which is outside the scope of Adopting from Russia. It costs less, but be aware that the amount of time you must spend abroad is generally longer. Cathy Harris has adopted from Ukraine and is active in helping others to do so. There are more links about Ukrainian adoption on the Links page.
Russian adoption information at Adoption.about.com.
A web site about Russia at moscow-guide.ru.
www.russianadoption.org has a lot of mostly medical information, plus more links.
"International Orphan Adoption in Russia" by the US Embassy in Moscow.
There are even more websites on my Links page.